Availability:

Ships Today

Vendor Name: M.S.D.
Line Code: MSD
Part Number: 7919
Description
M.S.D. Pro Mag Small Cap & Rotor Kit - 7919
This replacement cap and rotor is injection molded from Dupont Rynite material for high voltage isolation characteristics with heavy duty construction.
Inside the cap there are thick vanes to help agitate the air to prevent the chance of crossfire.
Stainless terminals are used for resistance to corrosion caused by ozone in the cap.
The rotor is also molded out of Rynite and features a brass/stainless steel rotor tip plus has a lock screw for secure mounting to the Mag's shaft.
Some parts are not legal for use in California or other states with similar laws / regulations.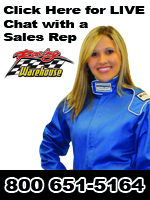 Related Items