Availability:

Ships Today

Vendor Name: M.S.D.
Line Code: MSD
Part Number: 8252
Description
M.S.D. Blaster HVC Coil - 8252
The Blaster HVC is designed for high rpm, long duration applications such as road course and circle track racing using an MSD 6 Series Ignition.
Designed for high rpm, long duration applications
Works with electronic ignitions and MSD Ignition Controls (ballast resistor required for points systems)
100:1 turns ratio and lower primary resistance produce high voltage output
Windings are encased in blue epoxy and secured with extruded brackets
Spark plug style terminal and threaded brass primary studs
Supplied with rubber shock mounts
CARB E.O. Approved
Some parts are not legal for use in California or other states with similar laws / regulations.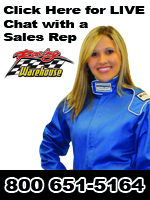 Related Items